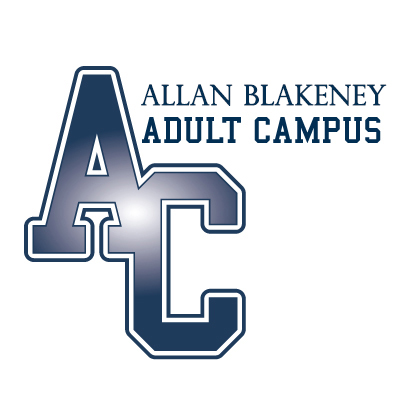 Everyone needs some support!  At the Adult Campus, we have a Student Support Office available to students. The Student Support counsellors are Jeanne (Jan) Beauregard and Rob Newman.
To speak with Jeanne please call (306) 523-3655 or Rob (306) 523-3650.
Email: jeanne.beauregard@rbe.sk.ca
Student Support Services - GOOGLE CLASSROOM join code - tln7eai
click here to Follow the Adult Campus on Facebook - Adult Campus- Regina Public Schools
click here to Follow the Adult Campus on Twitter - @rps_adultcampus
 Our Student Support Office is located on the main floor.
The Student Support staff offer immediate support and liaison at all times. Students are encouraged to access the office for discussions regarding personal problems, crises, stress, and/or for post-secondary and career planning.  All the discussions will be confidential and non-judgmental.
Student Support Services include:
Class changes, progress reviews, credit checks

Career planning

Post-secondary planning: Sask Polytech, University of Regina, trade schools, etc.

Résumé and cover preparation

Job search support

Information or connection to community-based supports, programs and agencies such as: drug and alcohol support groups, parenting and daycare supports, housing supports, sexual health supports, healthy recreation, etc.

Linkage with government agencies for various programs including financial assistance, corrections, child protection, legal aid, etc.

Personal crisis counselling, stress management

Counselling referrals for personal counselling and addictions services
Student EDSBY 
click here for Student-Edsby Login https://rbe.edsby.com/p/BasePublic/
EDSBY can be downloaded to any smartphone device and is a great way to track your progress.  Edsby also allows you to send messages and assignments directly to your teacher.  Below is the step-by-step process to download and access your EDSBY account. 
Step 1 - Go to the app store and download "EDSBY".
Step 2 - The first screen will ask you for a three-letter code, enter "rbe"
Step 3 - Next you will be on the login screen. 
Step 4 - Enter your RBE e-mail address:  firstname.lastname@rbe.sk.ca
Step 5 - Enter your password (If you are unsure, please check with your teacher or the office) 
Step 6 - Click "Sign in with M365"
HOW TO ORDER TRANSCRIPTS
You can request copies of your unofficial transcripts from Jeanne or Rob in the Student Support Office.
For final admission to post-secondary institutions, you will need to order an official transcript. To order the official document from the Saskatchewan Ministry of Education go to the website :  
https://www.k12.gov.sk.ca/etranscript/  .   It will cost you $25.00 and you need to have the transcript sent directly from the Ministry of Education to the post-secondary institution.  You can request a total of 5 destinations for the $25.00 fee as long as it is done in one transaction.
We recommend that you request one transcript be sent to your home along with your order for the post-secondary institutions.  Make sure that you choose for them to be sent "after June exams" so your Quarter 4 marks are included.
Plan to access the Student Support Office for all forms of support.  We are here to ensure your well-being.  We look forward to meeting with you.
For a list of online resources and community supports check out:  https://www.reginapublicschools.ca/guidance_supports
Anxiety Canada

:

free resources related to anxiety, depression, and well-being

 

Kids Help Phone

(free/24 hrs) for mental health information & professional counselling services for youth and young adults (up to 25 years).

Mobile Crisis

 Regina

(free/24 hrs) crisis response and counselling

Regina Crisis & Suicide Line

 (free/24 hrs)

Family Service Regina

 - Professional counselling (video, phone, email)

Planned Parenthood

– still offering health services-see website for details

Sexual Assault Line

(free/24 hrs)

Social Services Income Assistance
211 Saskatchewan

website with over 5,000 listings of social, community, non-clinical health, and government services across the province.

Saskatchewan Health Line

(free/24 hrs)

Cell phone App:

  

Mind Your Mind

 

-  mental health app– helps to educate, cope, de-stress