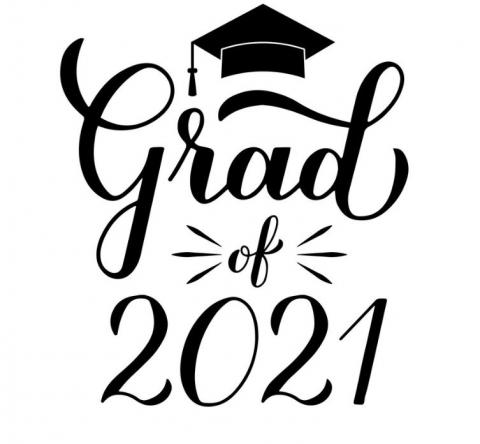 UPDATE:  Allan Blakeney Adult Campus 2021 Graduation will be held on June 24, 2021, at the Allan Blakeney Adult Campus.  Please the letter below.
All graduates and potential graduates have been emailed.  If you have not been contacted, please call our office at (306) 523-3650.
Thank you from the Graduation Committee
June 3, 2021
Dear graduates and families,
As you are no doubt aware, graduation is fast approaching.  We had planned to hold graduation ceremonies at Mosaic Stadium this year. Unfortunately, the government's re-open plan does not allow our school division to have more than 150 people participate in any outdoor ceremony, even at Mosaic Stadium.
Under the current government guidelines, although Mosaic Stadium would have been a memorable venue, we would not have been allowed to have families participate in the graduation ceremony.   Additionally, Mosaic Stadium has further restrictions that would limit our ability to hand out diplomas or even have peers sit together.   It is for these reasons that we feel Mosaic Stadium is no longer a viable option.
We understand that graduation is the highlight of a student's educational career.  It is equally important to students' families, to their teachers, coaches, and all educational support staff.
What we learned from our students last year, and what we heard this year is that students want:
The ability to walk across a stage

To be handed their diploma

To celebrate and graduate beside their fellow students

To have close family attend, take pictures and celebrate the event
Adult Campus has been given the opportunity to develop a plan for a graduation ceremony that will be held at the school. Details of this plan will be shared with you soon.
While we share the disappointment of not being able to celebrate the end of the 2020-21 school year at Mosaic Stadium, we promise that our school-based event will honour and respect the achievement of our grade 12s.
Our graduation date remains June 24 with two separate ceremonies.  Graduation times will be assigned to graduates once attendance is confirmed by June 11. We are allowing grads to attend with a maximum of 2 guests and will be firm on this given current health guidelines. Finally, we are looking at live streaming this event for those that cannot attend.
 Please continue to check for updates on the Grad 2021 Google Classroom page.
Brent Bachiu
Principal
High School Graduation Activities Notice
Regina Public Schools supports and acknowledges that the high school graduation ceremony is an important milestone and celebration of students' successful completion of their high school education. 
In recent years, many of our high schools have hosted an additional evening celebration, such as a banquet or dance.   It is important to note that those who participate in these events must respect and follow the same rules, policies and requirements that are followed during in-school activities. All participants in a school-organized banquet or dance, whether they are students, family, or other invited guests, must respect Regina Public Schools' policies, procedures and guidelines.
Additionally, all guests and participants must conduct themselves appropriately and according to the Shared Values of the school division. Failure to comply with this basic requirement may result in an individual being removed from the event and/or notification of the Regina Police Service. For example, if school staff and administration determine that a student, family member or other invitee is under the influence of any substance, such as alcohol or drugs, that individual will be asked to leave and will not be compensated for the purchase price of the ticket for the event.
Regina Public Schools staff takes great pride in hosting graduation activities that honour the achievements of our students.  We also take the safety of our students and employees very seriously. With the support of parents, guardians, and our community, we can celebrate students' great achievements together and create an atmosphere that supports our Shared Values – I belong; I want to know; I am responsible, and I respect. Read about the Shared Values here: http://www.rbe.sk.ca/school-board/mission.
Thank you in advance for your understanding and cooperation.