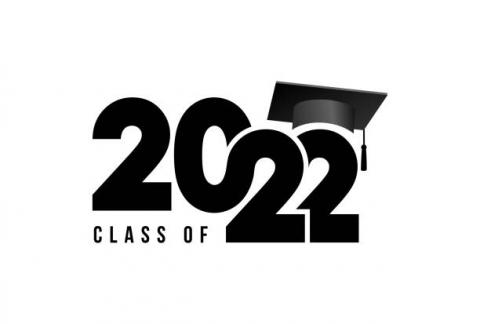 May 11, 2022
Dear Adult Campus Student,                                                                           
This letter is to confirm the details for our 2022 Graduation Ceremony.
You are a graduate if:
à You have already finished all your required courses to graduate
You are a potential graduate if:
à You are currently working on your graduating credit(s) right now.  If you complete your credits this term, you then are a graduate!
If you are successful in either of the above, congratulations!!
We welcome you to attend our Allan Blakeney Adult Campus 2022 Graduation Ceremony!
Friday, June 24th
Conexus Arts Centre
200 Lakeshore Drive, Regina
Convention Hall
Doors open at 12:30
Ceremony at 1:30
Graduates are to arrive at 12:30 p.m. to receive their cap and gown
and get organized for the ceremony.
Graduates can pick up a maximum of 8 guest tickets anytime until June 10th at the Adult Campus Office from 8:30 a.m. – 3:30 p.m. (closed 11:40-12:40).  These tickets include any children attending.  If more than 8 tickets are needed, you can check for extra tickets with the Office after June 17th.
Although the Saskatchewan Health Authority has lifted COVID restrictions, Regina Public Schools still strongly recommends wearing masks for indoor events.
WHAT WE NEED FROM EACH GRADUATE:
  1.  Join the AC Graduating Class of 2021/22 Google Classroom page.  You should have received a link to your RBE school account, but if not, please follow the steps below:
            a.  Open the "Classroom" App on the Google search page.
            b.  Login with your school account information
c.  JOIN the class (+) AC Graduating Class of 2021/22.  The code is xoukkxt
d.  You can also join by using this link:  https://classroom.google.com/c/NDI2MTg3NjgyMDIz?cjc=xoukkxt
Once you have joined the Google Classroom page, you will see an assignment titled "Name/Future Plans".  If you filled this out on photo day, please disregard.  If you missed photo day, then please complete this assignment as soon as possible and submit.
2.  Graduation Photographs have already taken place at the Adult Campus on May 4th and 5th.  For those that missed it, you can still get graduation photos at Lifetouch studios by booking your own appointment and going to the studio.  Book your appointment by calling (306) 949-8448.  We suggest you call ASAP to book your appointment as they will be quite busy.
Updates and plans for graduation will be posted on the Classroom page. 
PLEASE CHECK IT PERIODICALLY TO KEEP UPDATED! 
If you have any further questions, call the Office at (306) 523-3650.
Thank you,
Allan Blakeney Adult Campus
Graduation Committee and Staff
High School Graduation Activities Notice
Regina Public Schools supports and acknowledges that the high school graduation ceremony is an important milestone and celebration of students' successful completion of their high school education. 
In recent years, many of our high schools have hosted an additional evening celebration, such as a banquet or dance.   It is important to note that those who participate in these events must respect and follow the same rules, policies and requirements that are followed during in-school activities. All participants in a school-organized banquet or dance, whether they are students, family, or other invited guests, must respect Regina Public Schools' policies, procedures and guidelines.
Additionally, all guests and participants must conduct themselves appropriately and according to the Shared Values of the school division. Failure to comply with this basic requirement may result in an individual being removed from the event and/or notification of the Regina Police Service. For example, if school staff and administration determine that a student, family member or other invitee is under the influence of any substance, such as alcohol or drugs, that individual will be asked to leave and will not be compensated for the purchase price of the ticket for the event.
Regina Public Schools staff takes great pride in hosting graduation activities that honour the achievements of our students.  We also take the safety of our students and employees very seriously. With the support of parents, guardians, and our community, we can celebrate students' great achievements together and create an atmosphere that supports our Shared Values – I belong; I want to know; I am responsible, and I respect. Read about the Shared Values here: http://www.rbe.sk.ca/school-board/mission.
Thank you in advance for your understanding and cooperation.