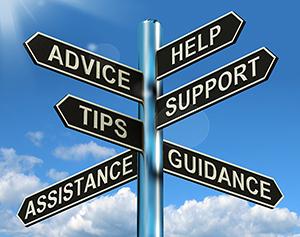 APRIL 4, 2022 -- Anxiety, worry and stress are something we all feel, and sometimes we may need help. Mental health supports are available to help you if and when you need it. Listed below are some helpful resources.
HealthLine 811 - offers mental health and addictions service, including 24/7 crisis support, advice to help manage a caller's situation, information and connection to community resources.
Wellness Together Canada (https://www.wellnesstogether.ca/en-CA) - connects people to peer support workers, social workers, psychologists and other professionals for confidential chat sessions or phone calls. Their website offers immediate crisis support/counselling by clicking the "I Need Help Now!" button at the top of the page. Crisis support resources for Indigenous Peoples can be found at https://www.wellnesstogether.ca/en-CA/indian-residential-schools-crisis-support
211 Saskatchewan (https://sk.211.ca/) – connect with resources in your community by searching a database of over 6,000 community, social, non-clinical health and government services across the province.
PocketWell app download (measure and track your well-being)
Mobile Crisis Helpline in Regina – (306) 757-0127
Kids Help Phone - 1-800-668-6868
Indigenous Peoples:
Hope for Wellness Help Line: 1-855-242-3310 (hopeforwellness.ca)
Reconciliation Canada (https://reconciliationcanada.ca/need-help/)
TAO Tel-Aide Francophone Helpline in Saskatchewan - 1-800-567-9699
Farm Stress Line - 1-800-667-4442
NORS - overdose prevention hotline - 1-888-688-6677
National Suicide Prevention Lifeline - 1-800-273-TALK (8255)
Online Therapy Unit (https://www.onlinetherapyuser.ca/) - for Saskatchewan residents who are experiencing mental health difficulties, including depression and anxiety
Family Service Saskatchewan, in partnership with the Saskatchewan Health Authority, supports free mental health walk-in clinics in 24 communities. These clinics offer free one-time counselling sessions, which are now available by phone.
Family Service Regina - (306) 757-6675